News from Propain Factory Racing Team
New Race calender, Custom World Cup Rage and more!
Originally our guys from the Propain Factory Racing Team would have been in the middle of the racing season and hit the World Cup DH tracks at high speed – but the global lockdown unfortunately prevented this. For a long time it was unclear whether there will be any World Cup downhill action this year at all and if we can thrilled watch our guys chasing for the fastest times.
But now there are news!
The UCI has set new dates and the team is fired up to race again.
From now on you can dress up like our guys from the Propain Factory Racing Team – with the official Leatt World Cup Jersey for the 2020 season!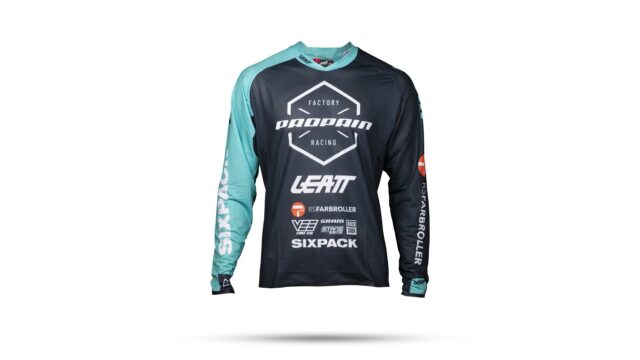 Bike with Style - George Brannigan Custom Bike
We would have loved to surprise you with the first of three
Custom Rage CF
at the World Cup in Lousã at the end of March – but we don't want to keep it from you any longer! Here are some impressions of
George Brannigan's
racing machine – painted by
70ID
.