Description
A versatile and balanced mountain bike that sets new standards on the climbs and descents. With its steep seat angle and progressive geometry, the Tyee 5 AL is a potent climber that kills it on the descents thanks to its full bikepark rating.
The Tyee 5 AL is our Next Level Action Enduro!
The Tyee 5 AL offers you a true enduro mountain bike that shines with its balanced geometry and becomes a steady partner at your side thanks to a lot of detailed design. Whether enduro racing, flow trails, jumplines or the after-work lap – the Tyee 5 AL opens up a completely new perspective on every trail and always puts a big smile on your face.
Every frame is optimized for the wheel size. It was designed to make the most out of the unique characteristics of the different wheels. Smooth-running with 29″ wheels or more playful with 27.5″ wheels – the decision is entirely yours.
Your individual all-rounder
You can choose from a wide range of components and adapt your bike perfectly to your needs. You can also create an individual look for your Tyee 5 AL by choosing from the different frame colours, decals, grips and badges on the head tube.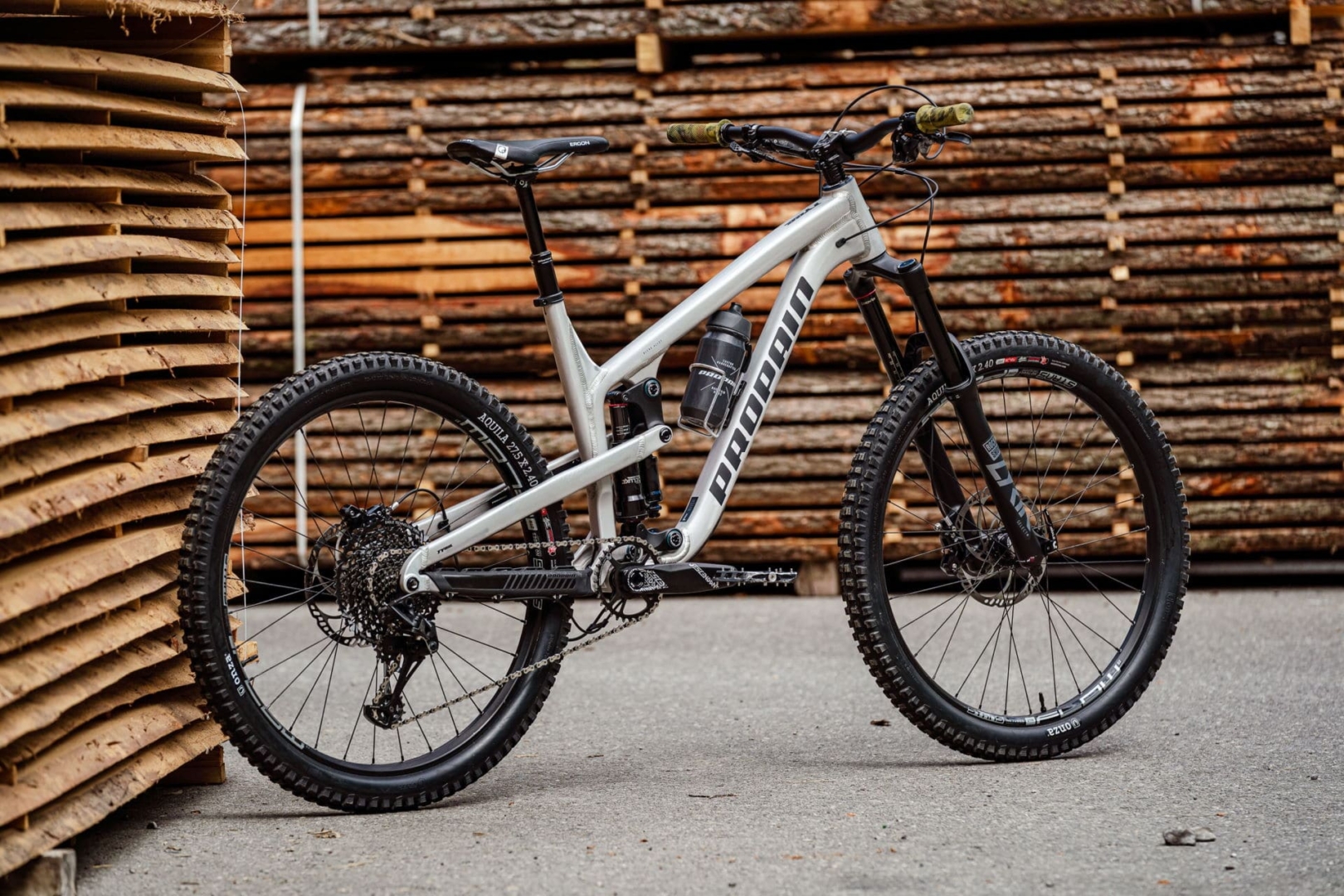 "With its great looks and super versatile overall package that does not afford weaknesses uphill or downhill, it is our purchase tip."

"If you are looking for a new Enduro bike, you can strike here without hesitation. "

"Enduro means: up, down and along. The new Tyee does all this very well."

Our Tyee 5 AL also impresses with its inner values and smart detail solutions. With efficient chainstay protection, a sophisticated frame concept and internal cable routing, you spend more time on the bike than in the workshop.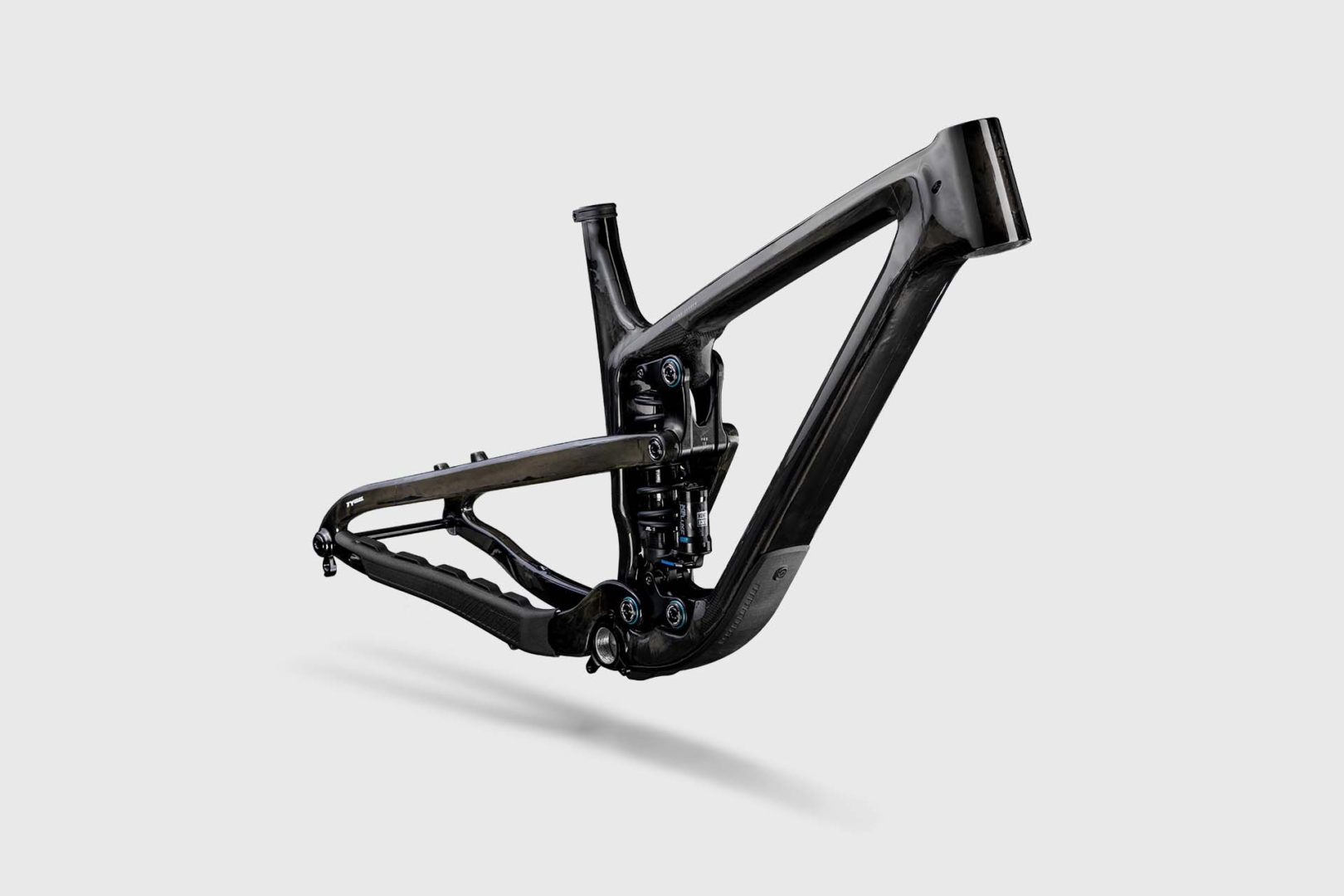 With his mission to develop the best frame concept, Robert Krauss laid the foundation for PROPAIN 12 years ago and the PRO10 suspension system is the quintessence. Don't be fooled by the new looks, the good old Pro10 characteristics remain whilst further improving pedaling efficiency and weight balance.
Chain stay protection and down tube protection
Optimum frame protection is key for PROPAIN. Therefore a newly developed down tube and chain stay guard is used on the new Tyee 5 AL. The chain stay guard is an entire new design which absorbs chain vibrations with the soft shapes on its surface.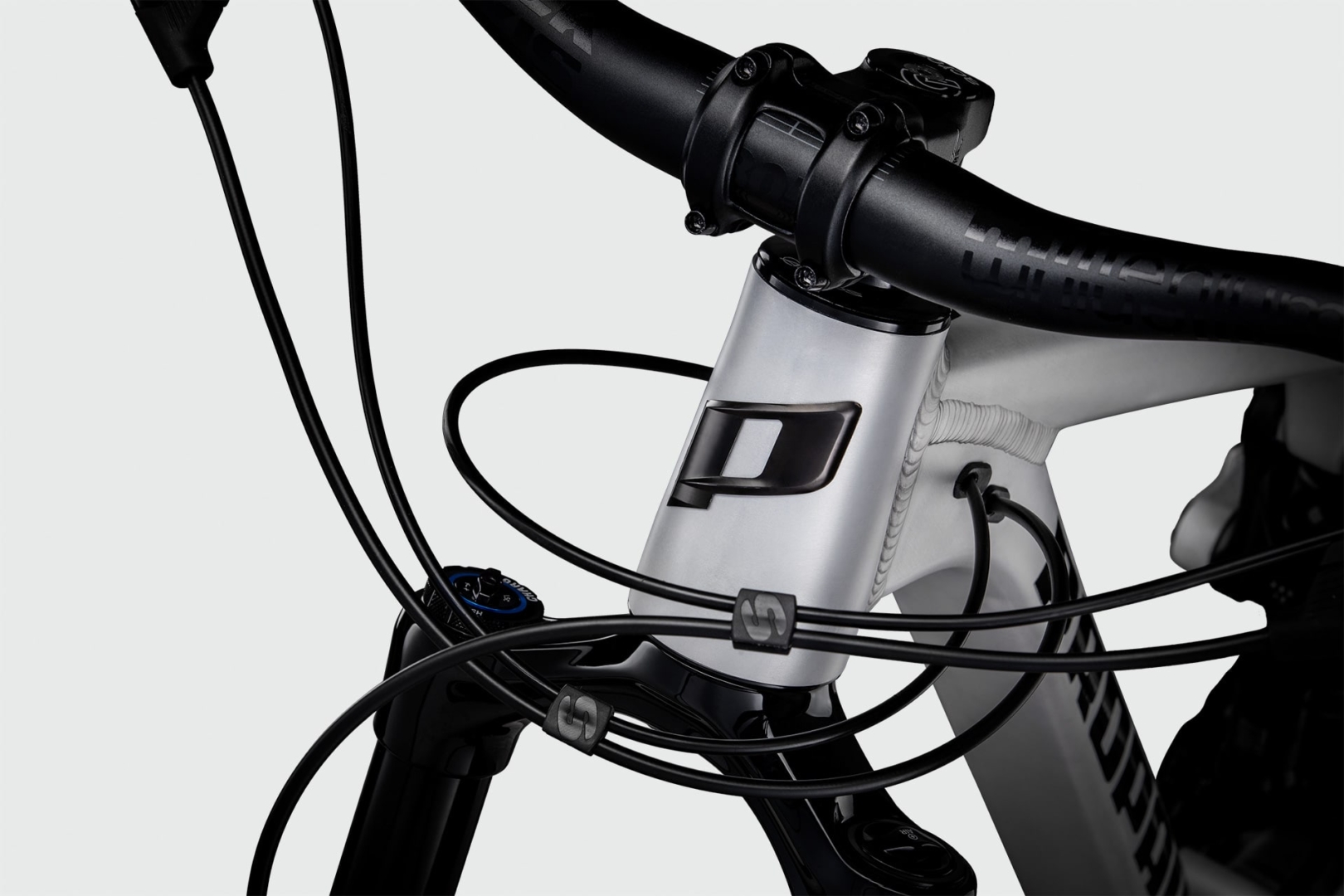 Internal cable routing became a standard for modern bikes. It is the smartest, safest and, above all, the cleanest way to route the cables.
With the Tyee 5 AL we have completely reinvented our Enduro bike. The ideas and experiences of the last six years have flown into its development.
The result is a Tyee 5 AL bike that meets 100% of the definition of an Enduro bike.